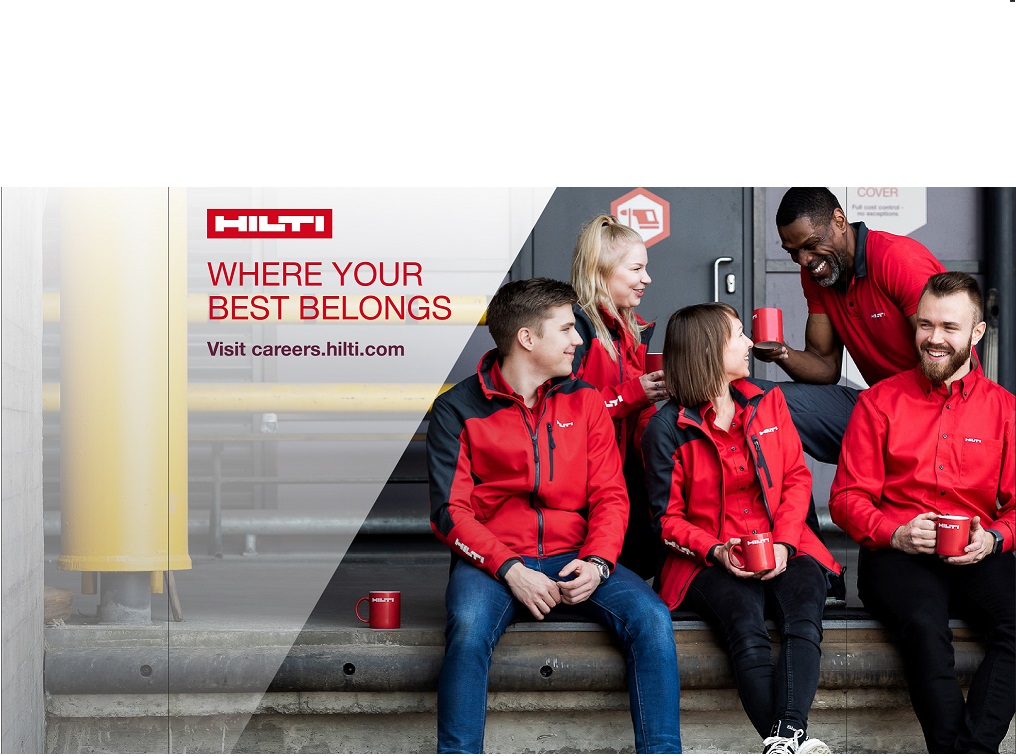 Hilti (Malaysia) Sdn. Bhd
Overview
Why Join Us?
Gain in depth knowledge and exposure of the Construction industry
Receive professional guidance through personalised coaching and mentoring
Career development and progression opportunities within Hilti locally and internationally
Being part of a fun, enthusiastic & professional team
Attractive compensation and benefits
About Company
Hilti is a multinational organisation that provides leading-edge tools, technologies, software and services for the global construction sector.
We have a proud heritage, built over by Great Place to Work. With some 30,000 people in more than 123 countries, we're a great place for you to show us your worth, step up to new challenges and grow your career.
Frequently Asked Questions
We provide job opportunities in Penang, Johor, Selangor and Kuala Lumpur.
Yes, all students are welcomed to apply.
We prefer candidates that have strong motivation and commitment and the ability to communicate effectively and confidently
Yes we provide training to all new joiners.